Port-o-John or Johnny-on-the-spot, call it by any name, but you have to accept portalet are the biggest factor for any outdoor activity.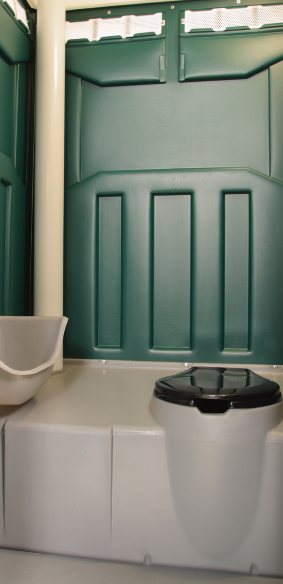 Portalet is extensively used at relief sites, constructing sites, bus terminals, and festive events. Maintaining sanitation is the toughest job in any event. You can't just ignore the sanitation issues of the people out there without any restroom facilities.
Portalet
is a chemically equipped toilet, which can be located anywhere without a permanent fixture. A porta potty rental helps in maintaining proper washroom facility without incurring any construction costs.
There are many different types of portalets based on the requirements. You can decide on them according to your space, budget, and number of people using it. A simple construction site or an extravagant ceremony, portalets are available for every purpose.
Advantages of porta potty rental
Renting a porta potty is quiteadvantageous in many terms. Few are mentioned below.
• You can rent a portable toilet for a few hours or a few days. There is no time limit associated with the rental. You can use it as long as you pay.
• You can shift the portable restrooms anywhere. Portability is its biggest advantage.
• You can easily upkeep and maintain the sanitation by asking for sanitation service from the porta-potty rental providers.
• There is no hassle of clogging pipes like permanent washrooms. These are pumped time to time for sewage cleaning.
Disadvantages of porta-potty rental
Disadvantages are not the major concern of the portalets. But few are listed below.
• The portalet might be subject to the municipalitypermissions, but as they maintain hygiene and sanitation, that might be hassle-free.
• A portable potty might not be large enough to accommodate wheelchairs. Thus, people who are handicapped may require assistance to use the restrooms.
• The sewage might smell as they get collected due to delay cleaning. The cleaning time must be frequent, according to the usage of the restroom.
These Portaloos has more advantages attached to it. With improving technology, the portable toilet rentalhas also improved the services time to time.